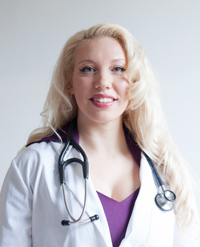 Dr. Melissa Weber DC. MSOM. LAC. HFT. LMBT #15434
Dr. Mel spent many years in the health and fitness fields as a personal trainer and college accredited health fitness technician from MVCC, aerobic and fitness director  and nutrition and wellness consultant. Dr. Weber feels privileged to have the experience of training athletes, adults, children and the elderly in a variety of physical fitness settings. Dr. Weber has held many certifications over the years in the fitness field and continues to implement her knowledge of athletic and functional training into her physical rehabilitation and weight management programs.
Dr. Weber is an advocate for body-mind fitness with her history of pilates and yoga instruction and her master's education in Tai Chi and Qigong. She teaches patients how to use this type of fitness to reduce stress while keeping the body and mind strong.
Along with her fitness knowledge, Dr. Weber is a licensed massage therapist and has been in the massage therapy field with many years experience. Dr. Weber provides both eastern bodywork and western massage principles to her manual therapies and helps to educate patients how to implement those methods into their lives.
Dr. Weber continued her education at the National University of Health Sciences where she received a Bachelor's Degree in Biomedical Sciences with a concentration in nutrition. Dr. Weber is qualified to provide safe, evidence-based dietary advice and personalized nutritional treatment plans in both preventative and therapeutic settings. This knowledge combined with her  education in chinese herbal medicine and western botanicals provides an excellent avenue for patients to truly use natural medicine in their healthcare.
Her passion for fitness, wellness and natural medicine led her to pursue education in the fields of chiropractic and oriental medicine. Dr. Weber holds a Doctorate Degree in Chiropractic Medicine. As a chiropractic physician, Dr. Weber utilizes a whole person approach and enjoys helping a patient feel empowered in their care. Her goal for every patient is to help them to remove obstacles in the way of their health and to promote a better quality of life.
Dr. Weber holds a Masters Degree in Oriental Medicine. She is a licensed acupuncturist and herbalist and utilizes this education to treat patients in a natural, non invasive and effective way. During her education, Dr. Weber served as an intern in the NUHS PTSD Veterans clinic using oriental medicine for veterans and their families with mental health and physical health conditions. She welcomes anyone who is suffering with mood-disruptive disorders to try oriental medicine. She has worked with patients suffering from a variety of conditions with positive results and will consult and co-manage therapies with other practitioners to provide you with the best care when necessary.
Dr. Weber also has a special interest in dermatology and received advanced training in natural anti-aging and rejuvenation therapies. She can provide microneedle collagen induction therapy and contour acupuncture, (known as the needle non surgical face lift). As a physician, Dr. Weber applies her knowledge of physiological therapeutics such as Microcurrent, High Frequency, Ultrasound, Photo Dynamic and Infrared Therapies into her rejuvenation services for the best outcomes that natural medicine can provide. Dr. Weber is passionate about promoting a non-toxic, non-invasive graceful aging process.