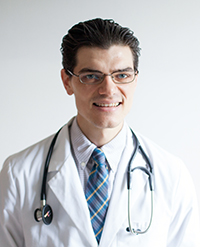 Dr. Jack Weber DC, ND, FIAMA
Dr. Jack believes in whole person centered care and encourages his patients to take charge of their health by developing and implementing a plan of action with their physician. This plan of action includes identifying and removing the obstacles to wellness, providing the body the conditions for health and using natural substances to restore and optimize health. Dr. Weber is passionate about preventative medicine and encourages patients to become aware of challenges in their health and advocates a healthy lifestyle. Dr. Weber began his education with a bachelor's degree in biomedical science with a concentration in nutrition. He is qualified to provide safe, evidence-based dietary advice and personalized nutritional treatment plans in both preventative and therapeutic settings. This knowledge combined with naturopathic principles and his education in botanical medicine and natural biochemical substances provides the environment for patients to support their health naturally. Dr. Weber is a fifth generation chiropractor and graduated
magna cum laude
with doctorates in chiropractic and naturopathic medicine from the prestigious National University of Health Sciences. Dr. Weber was valedictorian in both graduating classes and received the Joseph Janse Award for outstanding graduate of his class. As an intern during his education, Dr. Weber helped bridge naturopathic medicine with The Wellness House, a community center for individuals with cancer. Even as a student, Dr. Weber was and is today, a true health advocate, educator, and motivator. Dr. Weber is a Fellow of the International Academy of Medical Acupuncture and can provide medical acupuncture to support a wide variety of conditions. Dr. Weber also received post graduate training at the Institute of Functional Medicine. Functional medicine is the evolution in the practice of western medicine that better addresses the healthcare needs of the 21st century. Functional medicine shifts the traditional disease-centered focus of medical practice to a more patient-centered approach. Also, functional medicine addresses the whole person, not just an isolated set of symptoms which coincides with his naturopathic and chiropractic principles. Dr. Weber takes pride in his ability to implement various natural approaches in primary care to support his patients on their path to wellness. While receiving his medical education, Dr. Weber met his wife, Dr. Melissa Weber, who shares the same passion about health. Together they strive to share their knowledge with patients through an integrative multidisciplinary approach.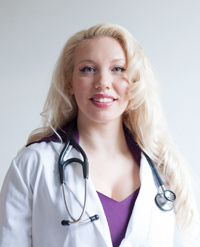 Dr. Melissa Weber DC, MSOM, LAC, HFT, LMBT #15434
Dr. Mel has spent most of her life in the health and fitness fields. She began her journey as a personal trainer and college accredited health fitness technician, aerobic & fitness director, choreographer and instructor as well as a nutrition and wellness health consultant. Dr. Weber feels privileged to have the experience of training athletes, adults, children and the geriatric populations in a variety of physical fitness settings throughout her career. Dr. Weber has held many certifications over the years in the health and fitness field and continues to implement her knowledge of athletic, corrective and functional training into her physical rehabilitation and weight management programs. Dr. Weber is an advocate for body-mind fitness with her history of pilates and yoga class instruction in combination with her Master's Degree education in Oriental Medicine where she was taught Tai Chi and Qigong. When necessary, she teaches patients how to use this type of fitness to reduce stress while keeping the body and mind strong. Along with her fitness knowledge, Dr. Weber is a licensed massage and bodywork therapist. Dr. Weber provides both eastern Asian bodywork therapies with her Masters' degree education in Oriental Medicine as well as therapeutic western massage therapies from her college education and licensure in massage and bodywork in the US. Dr. Mel uses this combined education and applies it to her manual therapies. She is also a home care advocate and educates patients how to implement manual therapy methods into their lives to help alleviate pain. Dr. Weber continued her education at the National University of Health Sciences where she received a Bachelor's Degree in Biomedical Sciences with a Concentration in Nutrition. Dr. Weber is qualified to provide safe, evidence-based dietary advice and personalized nutritional treatment plans in both preventative and therapeutic settings. This knowledge combined with her  education in eastern herbal medicine and western botanicals provides an excellent avenue for patients to truly use natural medicine in their healthcare. Her passion for fitness, massage, nutrition, wellness and natural medicine led her to pursue education in the fields of Chiropractic and Oriental medicine. Dr. Weber holds a Doctorate Degree in Chiropractic Medicine. As a chiropractic physician, Dr. Weber utilizes a whole person approach and enjoys helping a patient feel empowered in their care. Her goal for every patient is to help them to remove obstacles in the way of their health and to promote a better quality of life. Dr. Weber holds a Masters Degree in Oriental Medicine. She is a licensed acupuncturist and herbalist and utilizes this education to treat patients in a natural, non invasive and effective way. During her education, Dr. Weber had the honor to serve as an intern in the NUHS PTSD Veterans clinic using oriental medicine for veterans and their families with mental health and physical health conditions. She welcomes anyone who is suffering with mood-disruptive disorders to try oriental medicine. She has worked with patients suffering from a variety of conditions with positive results and will consult and co-manage therapies with other practitioners to provide you with the best care. Dr. Weber also has a special interest in dermatology and received advanced training in natural anti-aging and rejuvenation therapies. She can provide Microneedle Collagen Induction Therapy, Nano Micro Channel Therapy and Contour Facial Acupuncture, (known as the needle non surgical face lift). As a physician, Dr. Weber applies her knowledge of physiological therapeutics like Microcurrent, High Frequency, Galvanic, Ultrasound, Ultrasonic, Photo Dynamic and Infrared Therapies into her natural skin & hair therapeutic services for the best outcomes that natural medicine can provide. Dr. Weber is passionate about promoting an organic, non-toxic, non-invasive graceful aging process.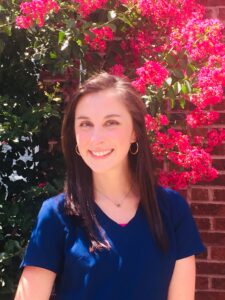 Haley LMBT #18957
Haley is a licensed massage and bodywork therapist who is excited about the opportunity to work for and with her clients. She understands that each person is unique and special and is eager to help them reach their short term and long term goals. Haley has a special interest working with pain management, stress reduction and athletic populations. She is educated and trained in a wide variety of massage and bodywork techniques and is always looking to expand her knowledge to better assist the individual needs of each client. Haley prides herself on being a good listener and gives everything she has to each therapeutic session with her clients. She looks forward to the opportunity to be an integral part of any wellness program and to make a difference in her client's lives.